Join Fishbowl Solutions' Oracle WebCenter and Cloud experts as we share our knowledge and learn from other presenters and exhibitors at OpenWorld 2019!
Moscone Center, San Francisco, CA
September 16-19, 2019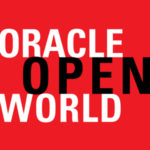 The 2019 Oracle OpenWorld conference takes place from September 16-19 in San Francisco, California. Fishbowl's Oracle WebCenter and Cloud experts will be attending to share our knowledge and learn from other presenters and exhibitors. We look forward to discussing how organizations can utilize on-premise, cloud, or hybrid solutions to manage and distribute high-value content through targeted channels.
At Oracle OpenWorld you will be surrounded by the new, the cutting-edge, and the sometimes unfamiliar. From today's most-trusted products to tomorrow's technologies, you will leave infused with inspiration, new ideas, and relationships. Whether you attend for a day or four, you'll engage in free-flowing ideas that will help you and your business achieve tomorrow's business goals, today!
With a portfolio of keynotes, product demos, collective learning sessions, and so much more, you won't want to miss out on today's premier business and technology event.
For more information about the event, visit Oracle's website.
Exhibit Information | Booth 424
Come talk to our WebCenter Content & Portal, Cloud, chatbots, and enterprise search experts. We will have demos available highlighting solutions for each of these technologies. Stop by and register for our event giveaway, pick up some lip balm or fire a rocket. Check back soon to see where we will be located!
Featured Solutions
Mobile Applications – built on Oracle Autonomous Mobile Cloud EnterpriseCome

See the award winning K-12 parent app we built for the 2nd largest school district in the nation

Intelligent Chatbots & Digital Assistants

Customer Service

FAQs, account management, reset passwords
Integrations with Oracle Service Cloud, ServiceNow, and Zendesk

Employee Self Service

FAQs, submit tickets/issues
Sales enablement – look up product pricing and availability, search for and enter contacts into CRM systems, view pipeline and forecast data

Augmented Reality for Field Service

Come see our Vision Motors demo highlighting a use case for car dealer service

Content & Experience Cloud (CEC) and Oracle WebCenter Content & Portal

Employee digital workplaces
Portal migrations to CEC
Lift & Shift WebCenter to the Cloud

Enterprise Search
Presentations & Panels
Monday, September 16, 11:15 AM – 12:00 PM | Moscone South – Room 209

In this panel discussion hear from some of Oracle Content and Experience's customers and partners on the unique use cases they've developed to solve their organizations issues. See how the React Site Generator has helped businesses transform their workflows and gain insight knowledge to these extended Oracle Content and Experience use cases.
Tuesday, September 17, 11:15 AM – 12:00 PM | Moscone South – Room 151B

Oracle Digital Assistant lets customers engage in natural conversations with your business. Users access a digital assistant that is trained to support domain skills from multiple applications such as HR, ERP, CRM, etc. Oracle Digital Assistant also offers built-in analytics to detect and analyze conversational bottlenecks, a crucial first step for successful implementation. While business users require the ability to measure engagement and utilization metrics, developers need to troubleshoot issues to understand what works (or doesn't) in order to improve the accuracy of Oracle Digital Assistant and craft a better user experience. Attend this session to learn how you can deliver a superior conversational experience using these real-time insights.
Tuesday, September 17, 1:45 – 2:30 PM | Moscone South – Room 156B
Office Depot has been using Oracle Service Cloud to run its call center, both over the phone and online for many years. It has two goals: provide the highest level of customer service and do so in the most cost-effective manner possible. To improve quality and lower cost, it chose to augment live agents with Oracle Digital Assistant for the more common inquiries. This reduced the per call cost by 90% and saves an estimated US$250k/year. In this session learn about this success story and the challenges the company encountered along the way.
Tuesday, September 17, 1:45 – 2:30 PM | Moscone South – Room 155A
In this engaging session hear all about the headless development from the Oracle Content and Experience Product Development team. See how companies are using headless experiences to increase employee engagement as well as personalizing experiences. The extensibility offered by headless has empowered customers to create truly personalized experiences while efficiently managing all their assets.
Wednesday, September 18, 4:45 – 5:30 PM | Moscone West – Room 3000
On October 16, 2018, the Los Angeles Unified School District (LAUSD) launched its parent and guardian mobile application that was built using Oracle Mobile Cloud. This application is the single entry point to student information including attendance, assignments, and grades. With more than 100,000 district households not having internet access, this mobile application has helped ensure better parent and guardian visibility into and participation in student life. Come to this session to hear more about LAUSD's success in transforming district communications through an iPhone and Android mobile application. Come hear about the successes of the mobile application so far, and learn about the plans for future versions.