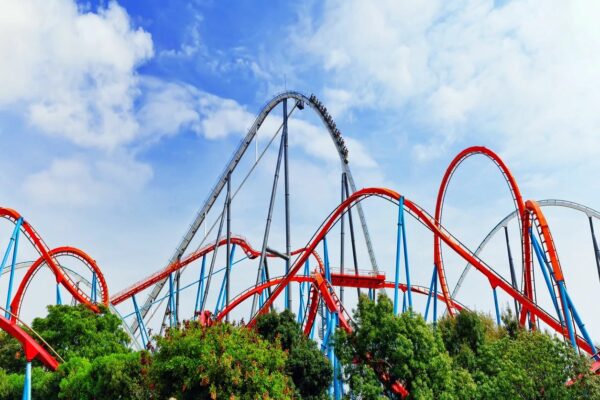 An entertainment and hospitality company was struggling to easily inform and engage their 25,000 employees with human resources (HR) related matters. They desired to provide their employees with a much more modern and efficient means to access this information. Most importantly, they wanted to help their employees get the answers they need when they need them.
Business Problem
With most of these employees being part-time or seasonal and under the age of 30, there is a high volume of human resources (HR) related questions. This company offers many HR-related resources that are available for employees to answer questions regarding pay, benefits, perks and any employee relation issues. For example, this includes 70 HR support staff, information kiosks in the HR service center and an employee portal. Although most questions that come up are covered by the policies, processes, and procedures the company has in place, the ability for employees to find and access this information on their own was difficult if not impossible. By urging employees to have to visit the HR service center in person, or call/ email a support agent when questions would arise, there were delays in receiving the correct information. In addition, employee support costs had increased due to the high volume of questions or concerns being handled by HR and employee/IT support staff. To better inform and engage their employees, as well as to reduce overall costs, the company wanted to implement a chatbot or digital assistant to enable self-service for their entire employee population.
Implementing Oracle's Digital Assistant
One of the reasons the company chose Oracle's Digital Assistant was because it was undertaking a broader initiative to improve overall service management and user experience. The company wanted to ensure its employees or team members were always given the utmost care, so they wanted to have the systems and resources in place to achieve this. On the service management side, they were implementing Oracle Service Cloud, and during the planning phase for this implementation, they wanted to provide a chatbot or digital assistant that could integrate with this system. Since the Oracle Digital Assistant provides this integration out of the box, they then focused on the conversational design for their employee digital assistant. The company worked with Fishbowl Solutions to develop the most likely intents or questions employees would ask with applicable answers, while also designing the digital assistant with familiar branding and company voice.
Today, the digital assistant allows employees access on their mobile devices to get answers for questions regarding employee pay, work schedules, company policies, frequently asked questions (FAQ's), and more. To personalize user experiences, the digital assistant is integrated with PeopleSoft HCM so unique employee attributes can be used when answering questions, as well as with Kronos for employee scheduling and pay information. The digital assistant is also integrated with Oracle Service Cloud to provide a smooth handover to a human agent when requested.
Digital Assistant Goals
Reduce overall employee support costs
Reduce the numerous, inconvenient visits to the HR service center
Enable employees to access information using their mobile devices
Provide employees ability to open service tickets on their own
Create a knowledgebase of the questions asked over time
Provide links to documents stored in SharePoint and other systems
Outcome
After implementing the new Digital Assistant, the company is expecting around a 30% deflection of live agent interactions, therefore, reducing employee support costs. The new Digital Assistant has already increased employee efficiency and engagement by giving employees the flexibility and opportunity to ask questions at their convenience. Finally, the Digital Assistant increased knowledge sharing and overall access to information, which enables an overall superior means of informing and engaging employees. Ultimately, this company's Digital Assistant is successful at allowing employees to get the answers they need when they need them.