Join Fishbowl Solutions for monthly educational webinars that will focus on new ways to use, configure, and leverage Oracle WebCenter Content. These 30-minute webinars will cover business and technical challenges we've seen with WebCenter and recommendations on how to overcome them.
How MPMLink Can Transform Your Operations
Join Fishbowl Solutions' Rick Passolt and Ross Jessen for a 45-minute webinar as they share PTC Windchill MPMLink's ability to improve upstream and downstream manufacturing, associate SKUs to parts and assemblies, set part locations in specific plants, and more.
Los Angeles Unified School District Uses Oracle WebCenter and Mobile Hub to Improve Parent/Guardian Communications
30-minute webinar with demo showing how Los Angeles Unified School District (LAUSD) and Fishbowl Solutions built an Oracle-based mobile app that improved parent/guardian communications. Come see how the mobile app was built using Oracle WebCenter and the Oracle Mobile Hub, and a demo of how the app is used to view student information.
The latest from our blog…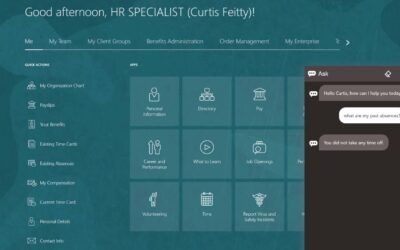 Chatbots can be implemented into a variety of business use cases, such as customer service, employee engagement, and human resources (HR). HR use cases can fulfill a variety of functions including retrieving payslips, determining paid time off or vacation balances, or...
read more