Join Fishbowl Solutions for monthly educational webinars that will focus on new ways to use, configure, and leverage Oracle WebCenter Content. These 30-minute webinars will cover business and technical challenges we've seen with WebCenter and recommendations on how to overcome them.
Learn how Banner Engineering is leveraging the Mindbreeze Inspire search appliance to drive exceptional search experiences.
Watch and listen to an Oracle Digital Assistant (ODA) innovations update including an overview and demo of how Office Depot is using ODA to drive down customer support costs.
How MPMLink Can Transform Your Operations
Join Fishbowl Solutions' Rick Passolt and Ross Jessen for a 45-minute webinar as they share PTC Windchill MPMLink's ability to improve upstream and downstream manufacturing, associate SKUs to parts and assemblies, set part locations in specific plants, and more.
The latest from our blog…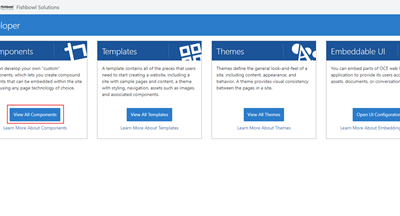 Oracle has recently made it possible to customize their out-of-the-box content field editor. To celebrate, I'm going to show you how to put your own CKEditor instance inside the editor Oracle now lets us modify. I'll also go through the steps to build a CKEditor...
read more