Fishbowl Solution's Microsoft Teams Integration for Oracle WebCenter Content
Fishbowl's Microsoft Teams Integration for Oracle WebCenter Content is a solution that enables Microsoft Teams' users to search and view content existing in WebCenter from their Teams' site, as well as perform a content check-in from Teams to WebCenter.
Introducing Fishbowl's Microsoft Teams App for Oracle WebCenter
Learn more about Fishbowl's newest integration leveraging the Microsoft Teams' interface to access content in Oracle WebCenter. 
The Right Tool for the Job – ECHO Improves Customer Service with Oracle Digital Assistant Integrated with Oracle Service Cloud
Join Oracle and Fishbowl customer, ECHO, for a webinar to see how they are utilizing the Oracle Digital Assistant (chatbot) on their website to deflect customer support requests. Learn how this chatbot integrated with Oracle Service Cloud provides a seamless customer support experience.
Join Oracle and Fishbowl customer, DHL Express, for a webinar as they highlight their mobile employee engagement platform called Smartr. Come see how Smartr provides a social-like work experience that better engages their 100,000 employees.
Make your next project a success by considering how to utilize your internal resources and perhaps a partner with the information contained in our latest whitepaper.
WebCenter Tools to Increase User Productivity
Join Fishbowl Solutions for a webinar as we highlight our tools that make it easier to edit content stored in WebCenter, assemble content to create professional manuals, and reduce data entry while ensuring better content metadata controls.
The latest from our blog…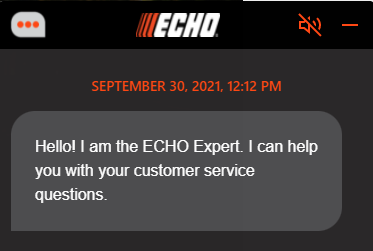 The COVID-19 pandemic brought new challenges to many businesses. At ECHO Inc., they noticed that people stuck at home began investing in their homes and yards. To invest, many people started buying new lawn equipment, and more people buying lawn equipment led to an...
read more