Watch and listen to an Oracle Digital Assistant (ODA) innovations update including an overview and demo of how Office Depot is using ODA to drive down customer support costs.
Join Fishbowl Solutions for monthly educational webinars that will focus on new ways to use, configure, and leverage Oracle WebCenter Content. These 30-minute webinars will cover business and technical challenges we've seen with WebCenter and recommendations on how to overcome them.
How MPMLink Can Transform Your Operations
Join Fishbowl Solutions' Rick Passolt and Ross Jessen for a 45-minute webinar as they share PTC Windchill MPMLink's ability to improve upstream and downstream manufacturing, associate SKUs to parts and assemblies, set part locations in specific plants, and more.
Los Angeles Unified School District Uses Oracle WebCenter and Mobile Hub to Improve Parent/Guardian Communications
30-minute webinar with demo showing how Los Angeles Unified School District (LAUSD) and Fishbowl Solutions built an Oracle-based mobile app that improved parent/guardian communications. Come see how the mobile app was built using Oracle WebCenter and the Oracle Mobile Hub, and a demo of how the app is used to view student information.
The latest from our blog…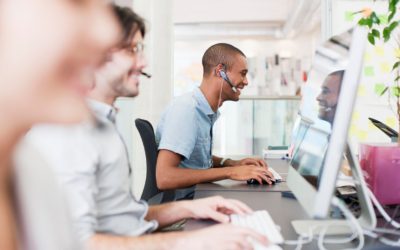 Customer service is expensive. On average, it costs about $1 per minute to service a customer that calls customer support. This cost increases if the call needs to be escalated to the next level of support – from Level 1 to Level 3 – because with each escalation more...
read more