Introducing Fishbowl Solutions' Enhanced ElasticSearch & Search Analytics Integrations for Oracle WebCenter Content
Learn how to improve users' experience with search in Oracle WebCenter. From more relevant results to bridging communication between users and admins, these latest search integrations function to provide the best user experience possible within WebCenter.
Fishbowl Solution's Microsoft Teams Integration for Oracle WebCenter Content
Fishbowl's Microsoft Teams Integration for Oracle WebCenter Content is a solution that enables Microsoft Teams' users to search and view content existing in WebCenter from their Teams' site, as well as perform a content check-in from Teams to WebCenter.
Introducing Fishbowl's Microsoft Teams App for Oracle WebCenter
Learn more about Fishbowl's newest integration leveraging the Microsoft Teams' interface to access content in Oracle WebCenter. 
The Right Tool for the Job – ECHO Improves Customer Service with Oracle Digital Assistant Integrated with Oracle Service Cloud
Join Oracle and Fishbowl customer, ECHO, for a webinar to see how they are utilizing the Oracle Digital Assistant (chatbot) on their website to deflect customer support requests. Learn how this chatbot integrated with Oracle Service Cloud provides a seamless customer support experience.
Join Oracle and Fishbowl customer, DHL Express, for a webinar as they highlight their mobile employee engagement platform called Smartr. Come see how Smartr provides a social-like work experience that better engages their 100,000 employees.
Make your next project a success by considering how to utilize your internal resources and perhaps a partner with the information contained in our latest whitepaper.
The latest from our blog…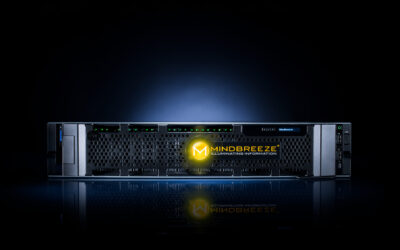 For the fourth time, Mindbreeze has been recognized as a Leader in the Gartner Magic Quadrant for Insight Engines. In the 2022 report, Mindbreeze stands out as the company with the highest Ability to Execute
read more