One of Fishbowl's long-time PTC Windchill and Creo customers, a turf maintenance equipment manufacturer, recently reached out to our team acknowledging that their custom solution to schedule product tests was no longer fulfilling their everyday needs. The old platform functioned mainly to help test engineers find rooms and dates to test their products. Users would access the software and see a calendar that allowed them to book different types of test rooms throughout their engineering test facility.
When an engineer needed a test room that could be fulfilled by any test room's capabilities, they could enter an automatically selected booking. These bookings would be noted as 'automatic' to the users, but in reality, the bookings were sent to the management team to be arranged by priority. Managers had to manually sort out times, dates, and product timetables to satisfy each product's progress within the test facilities.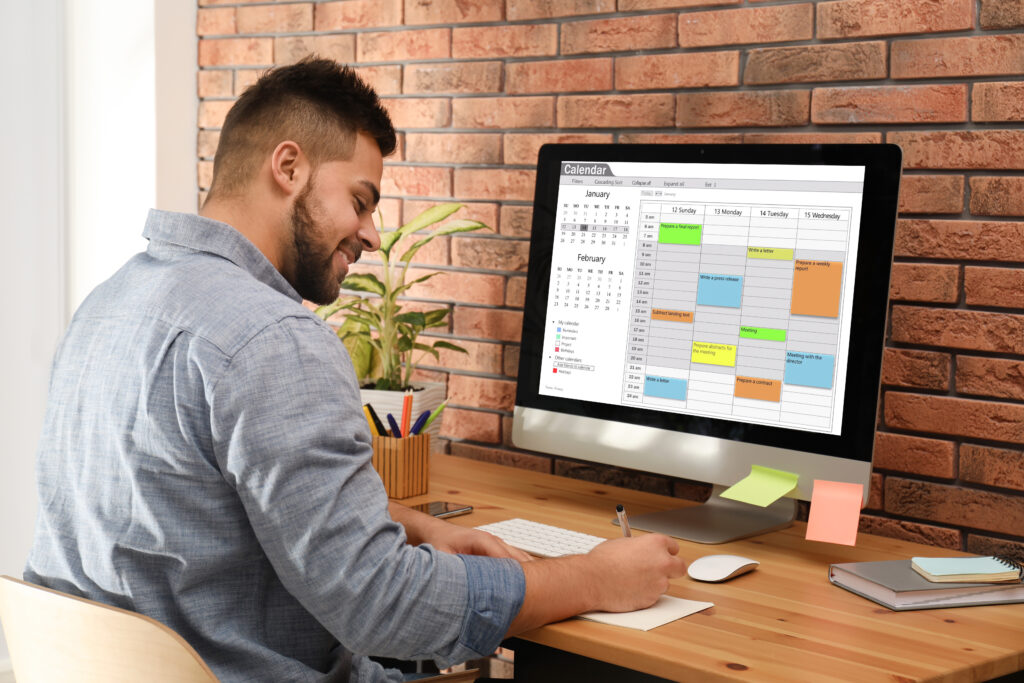 Please note, the above image does not depict the solution Fishbowl Solutions built. 
 Fishbowl built the customer a more functional calendar and booking form to remove the manual manager review process and give more scheduling control to each product engineer. To accomplish this, Fishbowl designed a new user interface (UI) using Ext JS, and Adobe ColdFusion. The new UI incorporated the company's color scheme, and was designed with more intuitive layout, as well as, coordinating color codes for the other platforms employees used on a daily basis.
The overall booking calendar process also needed reworking. This reworking began with new calendar views that allowed everyone to see exactly what was booked, when, and for how long with updates being made to the backed Microsoft SQL Server database. Maps of the test facilities were updated to reflect building changes, and rooms and their respective forms were updated to reflect recent construction expansion. Then, after consulting with the engineers and management staff, new criteria filters and filtering options were added, which would bring a level of user interaction they felt was needed to ensure overall tool effectiveness.
Fishbowl didn't stop there though; our team wanted the new platform to be something that was beyond the customer's expectations. For that we built out the calendar to have an hourly breakdown, allowing for increased flexibility and better managerial control of the most popular stations, tables, and bays. By viewing the calendar in this way, users have been able to increase their productivity as everyone can see who's testing where and when they'll be done with their station. Bookings also now have automated email notifications, allowing end users to see when their bookings will expire, if any bookings are past due, as well as all their bookings in the upcoming 14 days so they can schedule their work around the bookings accordingly. This offers the engineers time to make changes as needed, as well as free up rooms they may no longer need – something that wasn't previously an option without manual intervention by management.
With hundreds of test engineers, these simple improvements will create better productivity and workflow processes for product testing for the company. By streamlining the booking process, test engineers now have access to their testing information with easy to access calendars and maps, managers can get back to leading their teams and ensuring products' on-time delivery instead of devoting hours to manually updating calendars, and the teams can better understand their project timelines, ensuring the company can deliver their products in the respective release timelines.
If this kind of platform customization is something that could benefit your company, please reach out to our team at info@fishbowlsolutions.com. Our software consultants are ready to dive in and address your concerns to better address any shortcomings your teams may be experiencing. Learn more about our various software integrations and customizations on our custom development page.