Anyone who has used WebCenter Content's provided administration applets will tell you that using them can be problematic. Most browsers implement measures to protect against Java security issues, and the admin applets frequently get caught in these filters. Accessing the applets often means going through several security prompts, switching to older browsers, or even manually executing the applet files from the server's file system. Even once the applets are launched, they are slow to load. The problems with these Java-based admin applets create unnecessary frustration when trying to configure and administer an instance of WebCenter Content.
Administer WebCenter configuration with Fishbowl's Admin Suite 2.0. With this product, the most-used applets have been remade into web-based applets that do not rely on the problematic Java applets. Specifically, Configuration Manager, System Properties, User Admin, and Workflow Admin have received a web makeover, with Repository Manager planned to be added by the end of 2017. All the same functionality is available – updating rules and profiles, editing localization settings, configuring aliases, defining security groups and roles, running workflows, and more – in an updated UI that doesn't require any of the annoying workarounds listed above.
These new applets are laid out the same as the provided Java applets, complete with Oracle's included help pages – familiarity with the Java applets will directly translate to the new versions. We've made compatibility a priority with these new applets; they have been designed to work with WebCenter Content 10g, 11g, and 12c.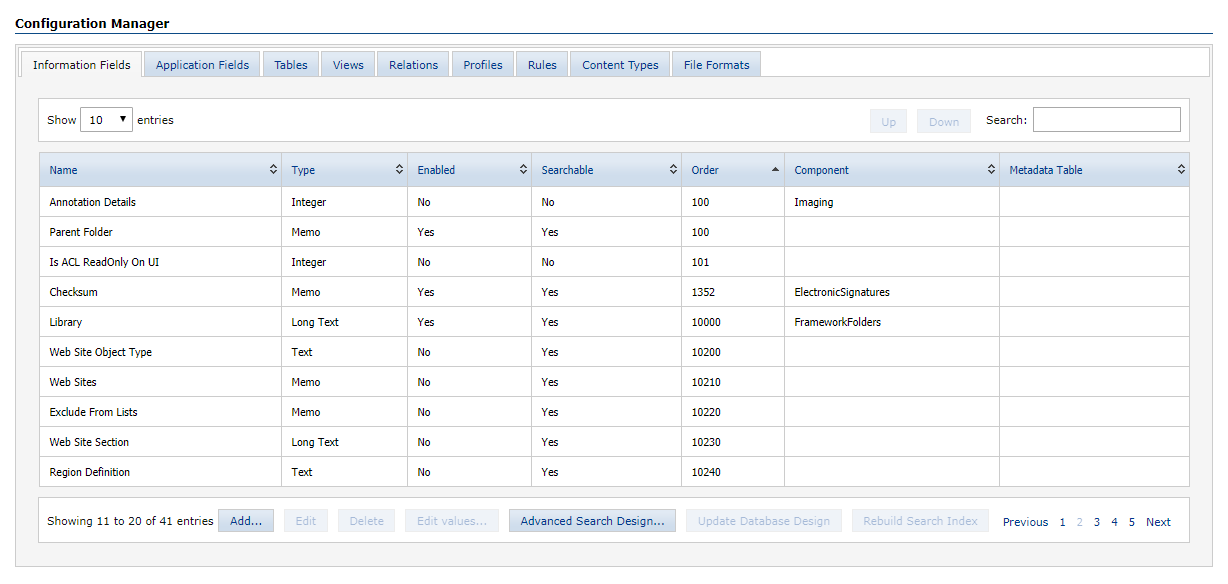 Existing Admin Suite customers can get these new web applets free of charge by upgrading to 2.0.  In addition to these applets, Admin Suite still includes Fishbowl's most popular products:
Advanced User Security Mapping – simplify security mapping and reduce LDAP maintenance with our powerful rules engine
Enterprise Batchloader – schedule and batch load content from ERP and CRM systems into WebCenter
Subscription Notifier – send automatic email notifications, trigger workflows, update metadata
Workflow Solution Set – enhance WebCenter workflows with search capabilities, the ability to filter views, and customize the review pane
Check out this video side by side comparison!
You can get an overview of the capabilities and value of WebCenter configuration with Admin Suite by watching a replay of this webinar. For a quick overview of Admin Suite, please visit this page on the Fishbowl website.
If you are interested in purchasing Admin Suite or upgrading your existing copy, please contact us at 952-465-3400 or info@fishbowlsolutions.com and we'd be happy to help you.