Oracle Digital Assistant for Oracle HCM Cloud and PeopleSoft HCM
Schedule your 30 minute solution briefing and demo to see how the Oracle Digital Assistant can help Oracle HCM Cloud and PeopleSoft HCM customers reduce costs through task automation.
How valuable would it be for your organization to have a 24 x 7 digital assistant that can answer the most common HR-related questions from your employees?
Is your HR department being inundated with routine requests to view pay, schedule, policy, or benefits information?
Do you have multiple HR systems but none that can provide the single source of information for your employees?
Fishbowl Solutions invites you to schedule a personalized solution briefing and branded demo to discover how the Oracle Digital Assistant can help employees using Oracle HCM Cloud or PeopleSoft HCM complete tasks, get answers to FAQs, and find information quickly. The goal of these 30-minute meetings is to help you understand how a digital assistant could help your company. This agenda will be used to uncover this information:
Customer's (you) business problem or initiative
Potential use cases, channels (web, mobile, etc.), and integrations (Oracle, Workday, Kronos, etc.)
Art of the possible – demos of similar HR/HCM digital assistants Fishbowl has built
Next steps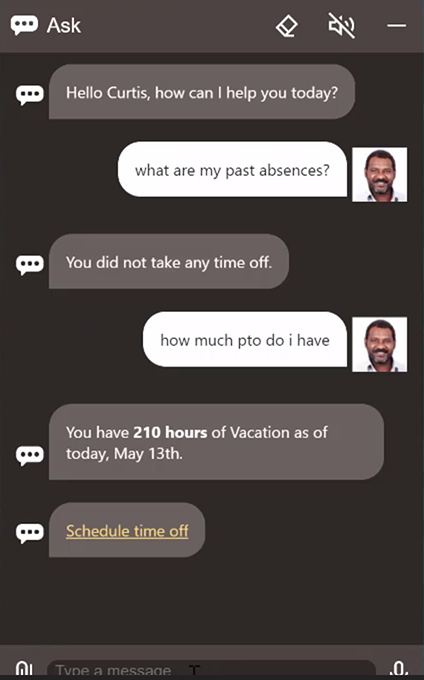 How could the Oracle Digital Assistant help your organization?
Find out in 30 minutes or less by scheduling your solution briefing today!