Fishbowl Solutions Monthly Webinars: Oracle WebCenter Tips & Tricks
Fishbowl Solutions will be providing monthly webinars focused on helping you get more out of Oracle WebCenter Content.  The "Tips and Tricks" topics we cover will focus on WebCenter challenges we've seen at other companies and how we've helped those customers solve them. Each webinar will be 30-minutes long, and we promise to provide you with actionable takeaways that will benefit your business.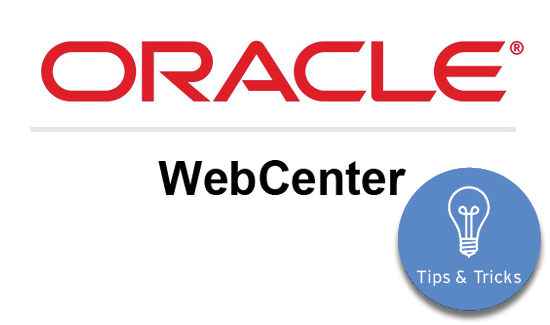 How WebCenter Workflows Help You Stay Productive while Working from Home
Date: Part 1 – Thursday, April 9th | Part 2 – Thursday, April 16th
Join us for a two-part webinar on April 9th and April 16th as we discuss and demo how WebCenter's
workflow capabilities can help employees stay productive. In Part 1 on April 9th, we will show you how
to create 1, 2, and 3-step workflows, assign people to steps in the process, and configure notifications.
In Part 2 on April 16th, we will cover how these workflow capabilities can be enhanced and extended
with Fishbowl's Workflow Solution Set.
Webinar #1 – How WebCenter Workflows Help You Stay Productive While Working from Home
Date: Thursday, April 9th
Time: 12 to 12:30 PM CST
Webinar #2 – Increase Remote Productivity with Fishbowl's Workflow Solution Set
Date: Thursday, April 16th
Time: 12 to 12:30 PM CST