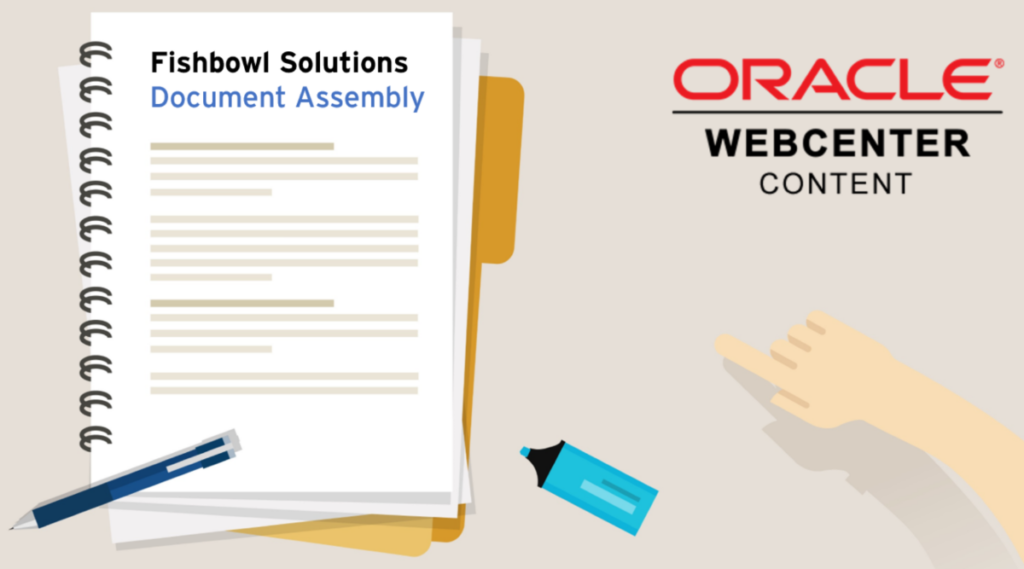 Sharing things is easier when everything is contained in one orderly package, and information is no exception. WebCenter Content is great for storing all your important documents in one place, making it easier to find and update them. However, it is not uncommon to have several individual content items for different policies or other documents, and the relationships between these documents are not always clear. If you want to share all these related items, you need to find every item and share links to each one. This is a problem we sought to solve with our latest product, Document Assembly.
In its earliest form, Document Assembly was first created as a custom component for one of our customers. The company, a large builder and real estate management company with over 600 employees and $1 billion in revenue, was looking for a solution to help streamline their onboarding process. They had multiple regional offices and departments with several different versions of documents spread across multiple file sharing systems. In addition, they were creating manuals from these various documents by hand, which was tedious and led to further disorganization due to the lack of a visible connection between the content and the master documents. The manuals were also frequently falling out of date as their included content was updated and the master documents were not updated to match.
Document Assembly for WebCenter Content solves these problems by allowing you to create and manage manuals and other types of compound documents directly within WebCenter Content. When checking in a new assembled document (using metadata defined by the component's settings), the primary and alternate file options are replaced by options for creating assembled documents. The content items that make up the assembled document can be selected through a search dialog, which uses WebCenter Content's built-in standard search. You can also choose to have a cover page and/or table of contents automatically generated and added to the front of the assembled document. Once checked in, Document Assembly grabs the web-viewable PDF of every selected document and combines them all into one large PDF.
Assembled documents are content items within WebCenter, so they can go through workflows, have metadata, and appear in searches just like any other document. However, instead of making changes through the standard check-out/check-in process, assembled documents are edited through the Assembled Document Contents page. This page lists every content item included in the master document. From here, you can re-order documents, add or remove items, or change the indentation for each document in the table of contents. Once you are finished making changes, the assembled document is regenerated, and a new revision is checked in.
Crucially, you don't have to worry about keeping assembled documents up to date – whenever any of the included documents are updated, the master document will automatically be updated and regenerated to match. Any items that are included in assembled documents will also show a table on their Content Information page that shows all master documents they are included in, including old revisions of assembled documents that may not include the content item in their most recent revision.
To see Document Assembly for WebCenter Content in action, check out this video:
Document Assembly is also integrated seamlessly into ControlCenter, our solution for controlled document management. If you are interested in learning more about Document Assembly, ControlCenter, or any of our other solutions, please contact us by sending an email to info@fishbowlsolutions.com or by submitting a contact us form at the bottom of this page.